New FASTER multi-connectors solution for forestry and recycling cranes
For more than 30 years, Leku-Ona has been the exclusive distributor in Spain and Portugal of products by FASTER®, a company recognised worldwide for its state-of-the-art and reliable couplings and quick connectors.
The Italian brand remains at the forefront when it comes to offering effective solutions adapted to the requirements of different markets, in this case that of forestry and recycling cranes.
SPECIFIC REQUIREMENTS FOR FORESTRY AND RECYCLING CRANES
It is very common to find trucks equipped with cranes to transport wood, scrap and other bulky materials. In these situations, the manoeuvres that are carried out with these extremely bulky materials require the dismantling and moving of the crane to provide more freedom of movement.
To perform this operation, the cranes are equipped with hydraulic or mechanical jacks, but in order to carry out the operation safely, easily and quickly there are several solutions on the market that include the use of quick-release hydraulic couplings.
Wood transport and haulage (and scrap recycling business) is many times performed with dedicated trucks, equipped with cranes.
Sometime, in order to load longer logs, increasing transport capacity, the crane has to be disassembled and left on ground (see above picture on the right).
To perform this operation the cranes are tipically equipped with Hydraulic or mechanic jacks and to make the operation safe, easy and quick there are several solutions on the market, using Quick Release Couplings.
CURRENTLY AVAILABLE SOLUTIONS: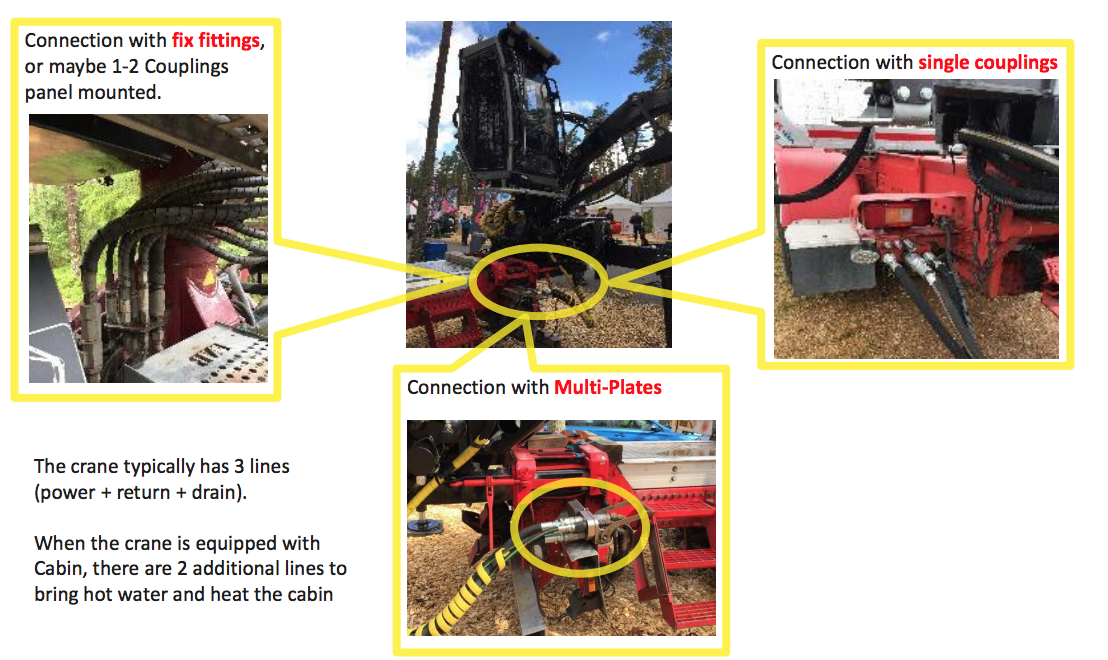 SOLUTION PROPOSED BY FASTER: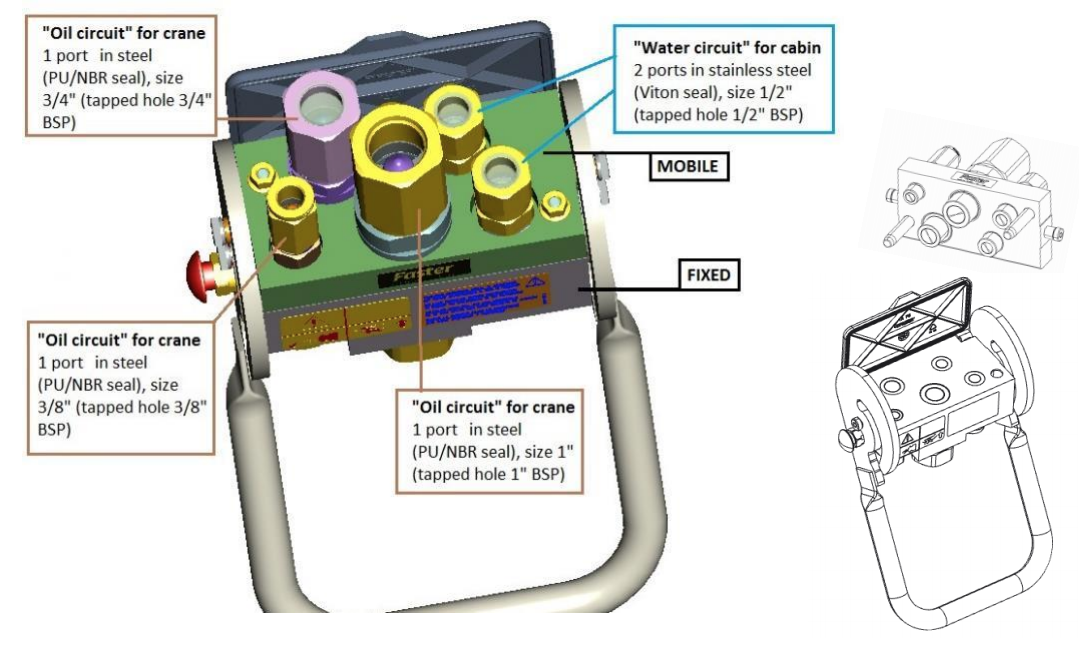 If you have any doubts do not hesitate to contact the brand using the email leku-ona@leku-ona.com or through
LEKU-ONA_Global Solutions
Pol. Industrial Itziar Nave N2B
20829 ITZIAR-DEBA (GIPUZKOA)
T 943 74 34 50
F 943 74 34 62
E leku-ona@leku-ona.com
www.leku-ona.com
https://lekuona.eus/wp-content/uploads/2018/03/Captura-de-pantalla-2018-03-21-a-las-10.23.03.png
201
557
cabodemarcas
https://lekuona.eus/wp-content/uploads/2023/03/LEKUONA-LOGO-web.png
cabodemarcas
2018-03-22 12:36:20
2018-03-22 12:36:20
New FASTER multi-connectors solution for forestry and recycling cranes