NEW TUBE LASER CUTTING MACHINE LT8.20
LEKU-ONA adds its machinery park, the tube laser cutting machine  LT8.20. Machine of latest technology of maximum precision with a capacity of laser cutting of tubes square, round, rectangular and also open profiles (I, L, H) til ø 240mm, 3D laser cutting or fiber.  Our service improves by offering the possibility of cutting tubes in various materials such as: iron, stainless steel, aluminum, copper, brass, aluminum …
The LT8.20 laser cutting head  has a tilting axis (± 45°) which makes it possible to do chamfers and other complex cutting patterns.
Tilt cutting is particularly useful for making weld prep cuts in thick walled tubes. Or for accessing difficult to reach locations in open or special sections.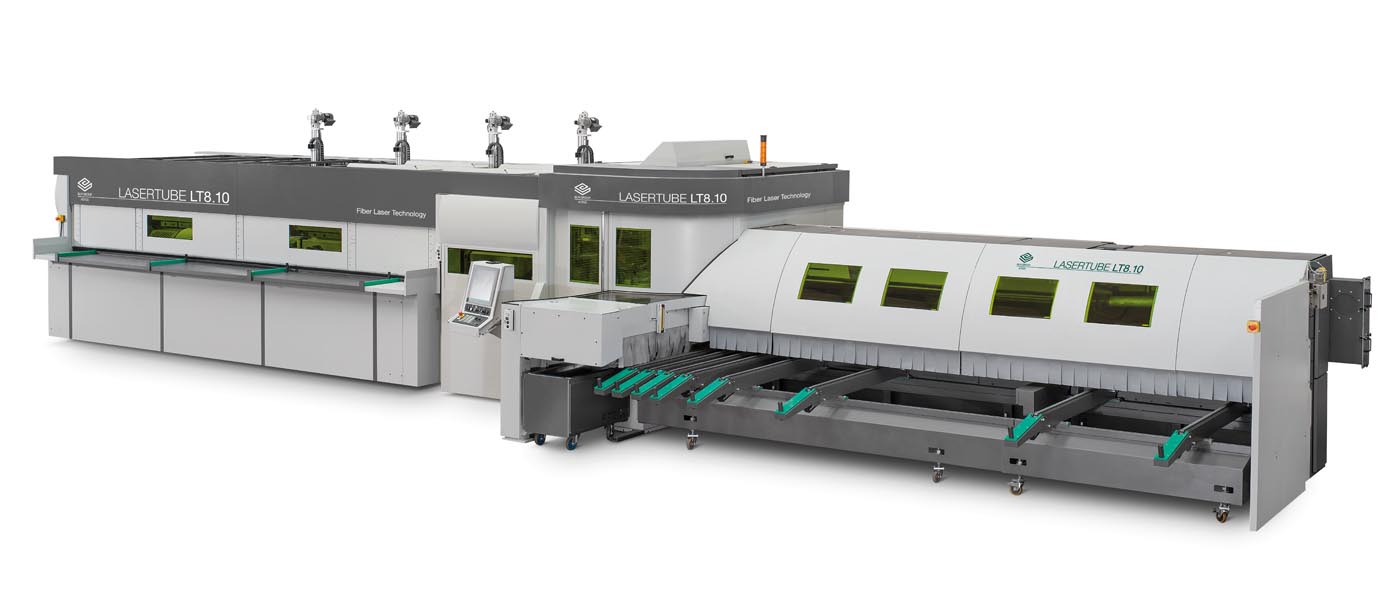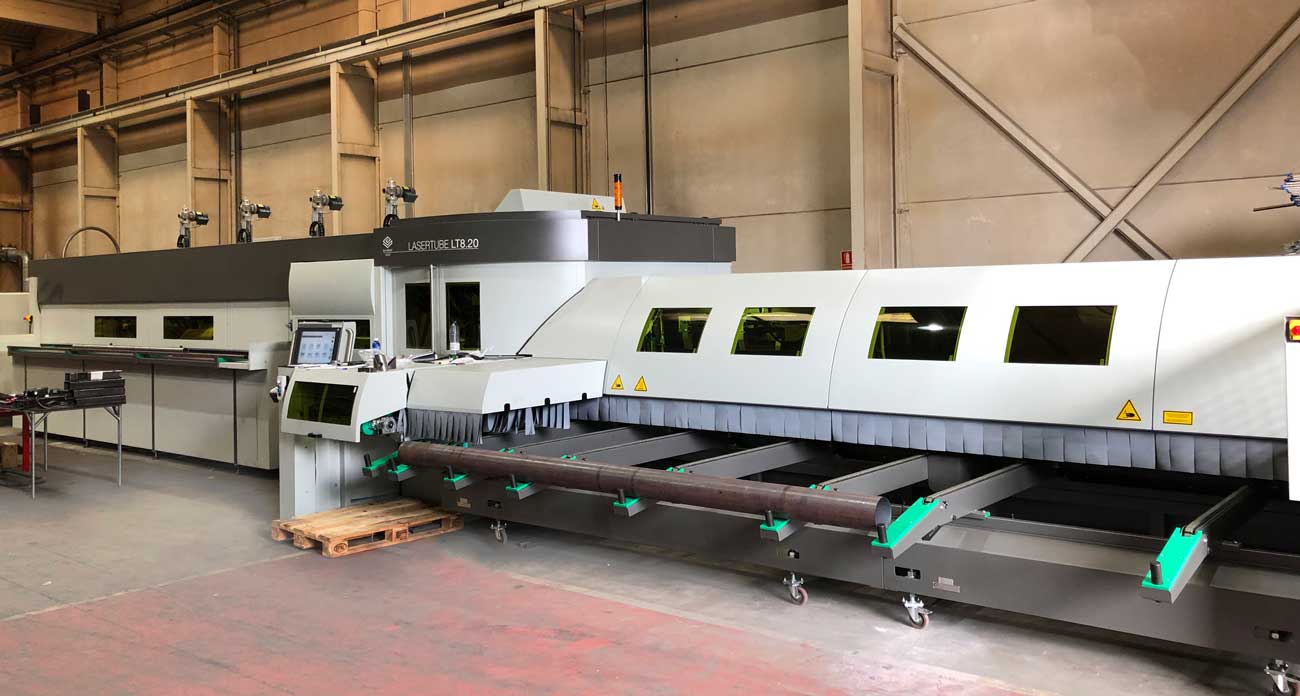 There are not limited to just round, square or rectangular. Special shaped tubes or open sections can be programmed and cut without problems.
The new machine can  process special sections and even open shapes without any special equipment. The tube loading and handling capabilities combined with the design freedom of the peerless BLMelements software suite provide unmatched capabilities.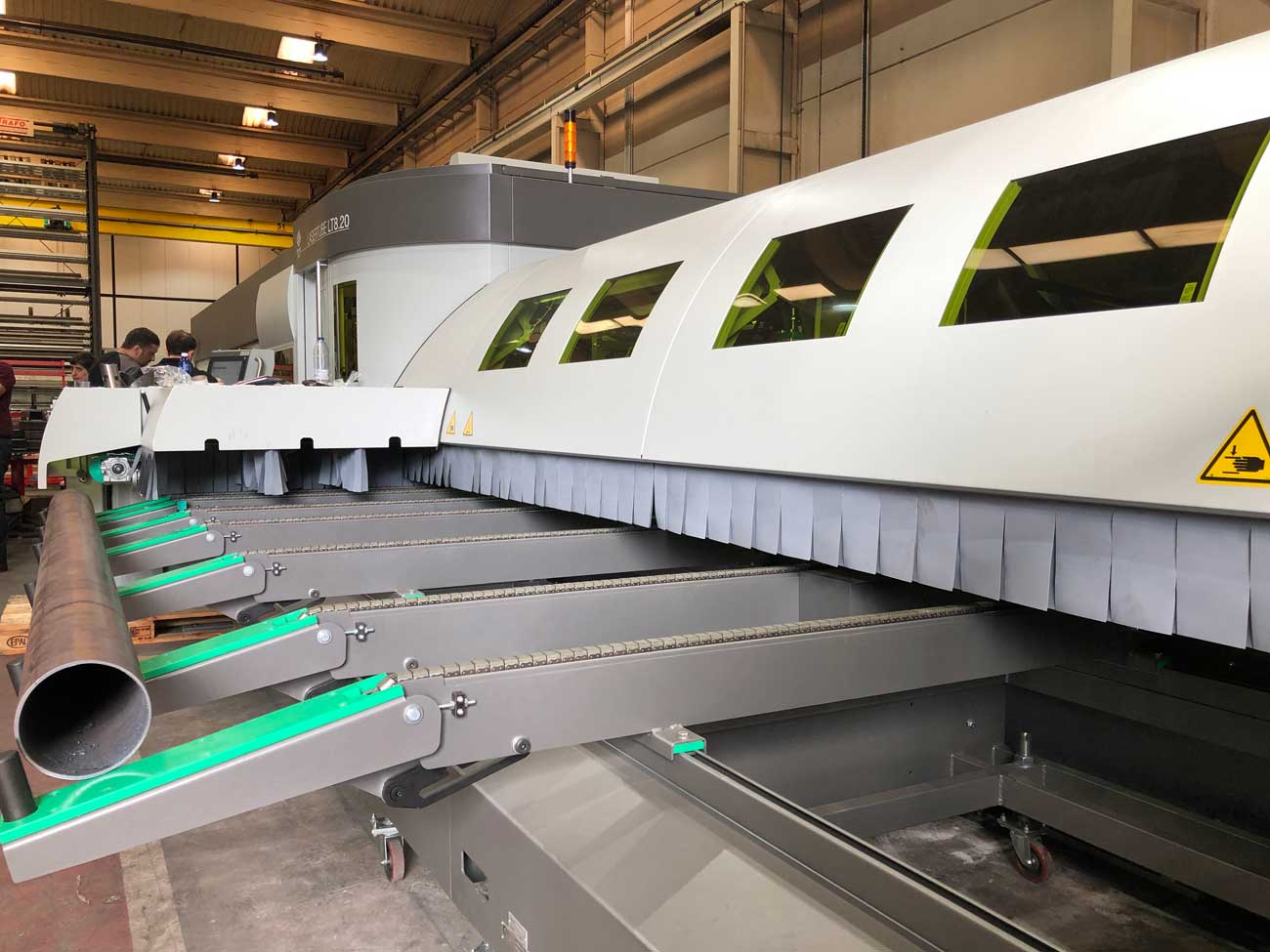 FIBER 
Cut diameters up to ∅ 240 mm (9.5")
Bar weight up to 40 kg/m (27 lb/ft.)
Loading length 6.5 or 8.5 or 12.5 m (21″ or 28' or 40″)
Unloading length 4.5 or 6.5 or 8.5 m (15 or 21' or 28')
3 or 4 kW fiber laser source
Automatic adjustments
3D tilt cutting
Cuttable materials: mild steel, stainless steel, aluminium, copper, brass, galvanized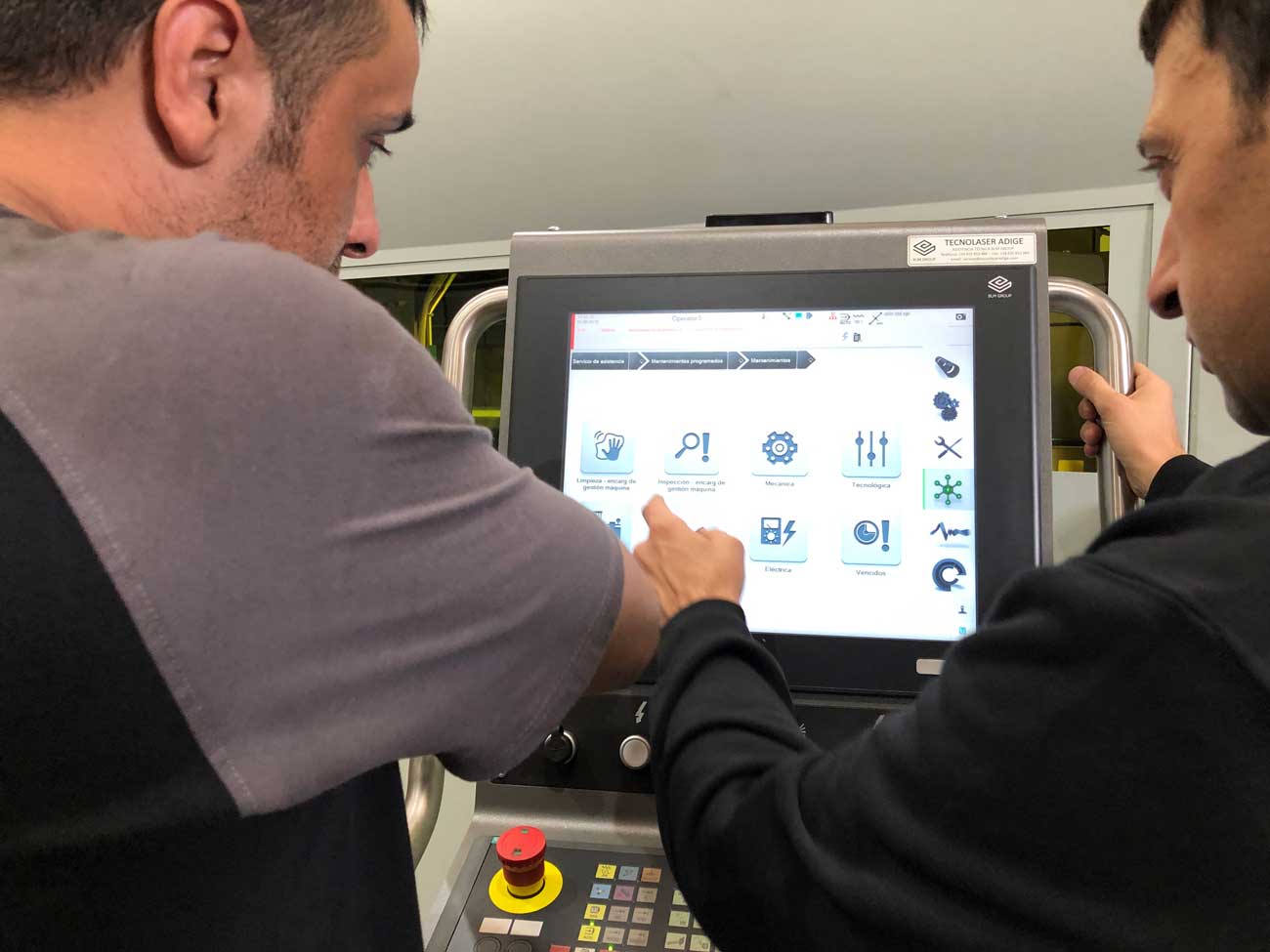 SEE THE VIDEO
https://lekuona.eus/wp-content/uploads/2019/10/B167LT8FiberM.jpg
600
1400
cabodemarcas
https://lekuona.eus/wp-content/uploads/2023/03/LEKUONA-LOGO-web.png
cabodemarcas
2019-10-22 13:59:05
2019-10-22 13:59:05
NEW TUBE LASER CUTTING MACHINE LT8.20