AICON, new tube optical measuring machine
Leku-Ona already has a new machine (AICON) to improve the processes of measuring and manufacturing pipes. 16 cameras allow accurate scanning in seconds, generating the exact information to be able to execute production immediately. PRECISION, RAPIDITY AND QUALITY. The new machine acquired by Leku-Ona, allows a non-contact measuring system, merely requires that the tube to be measured is placed in an optical measuring cell. Sixteen high-resolution digital cameras with latest GigE technology accurately measure the tube's geometry in a few seconds.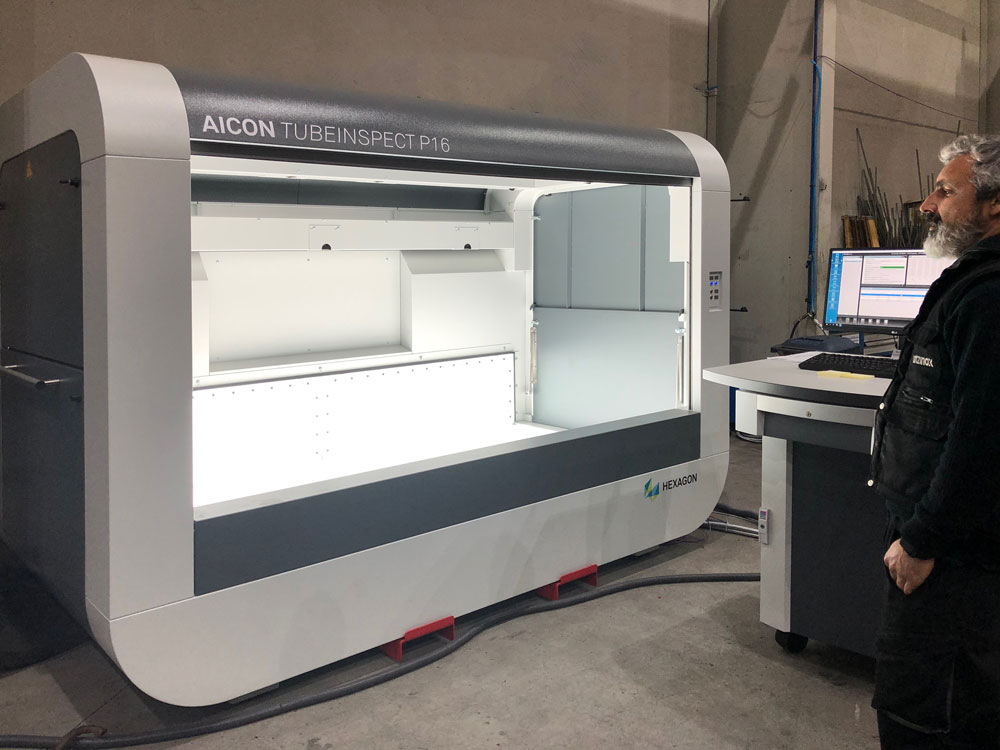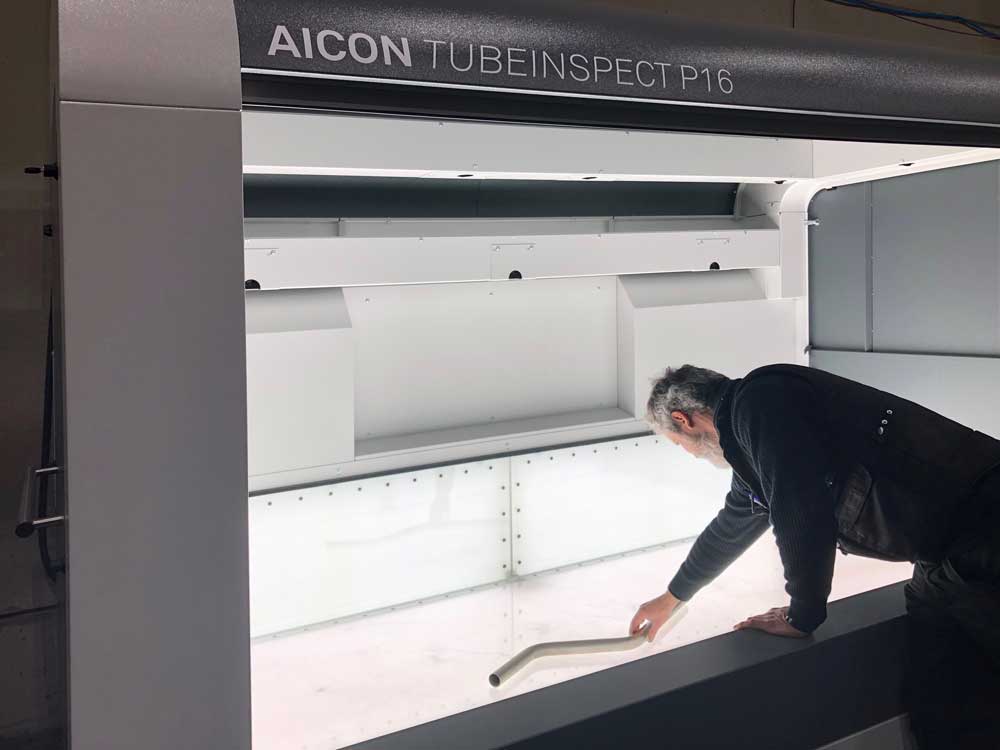 The tube does not need to be moved. The geometry is reported in an easily understandable way that is as sheath tolerance. The measuring range of TubeInspect P16 is 2,600 mm x 1,250 mm x 700 mm and this can be extended by repositioning the tube. TubeInspect P16 measures tubes with diameters ranging from 3 mm to 200 mm. Bends between 1° and 340° can also be measured easily. TubeInspect P16 has a newly added capability of measuring tubes with connected bends or with flexible parts.
TubeInspect P16 is also able to measure tubes with hose sections, shaped hoses, and hoses with fixtures or mounting attachments. Thus AICON extends the spectrum of optical measurement applications significantly. Tube measurements can be compared with a previously recorded sample part or with an imported CAD model.
Once the measurement is made in seconds, the information collected is sent directly to the tube production machine that works quickly and precisely.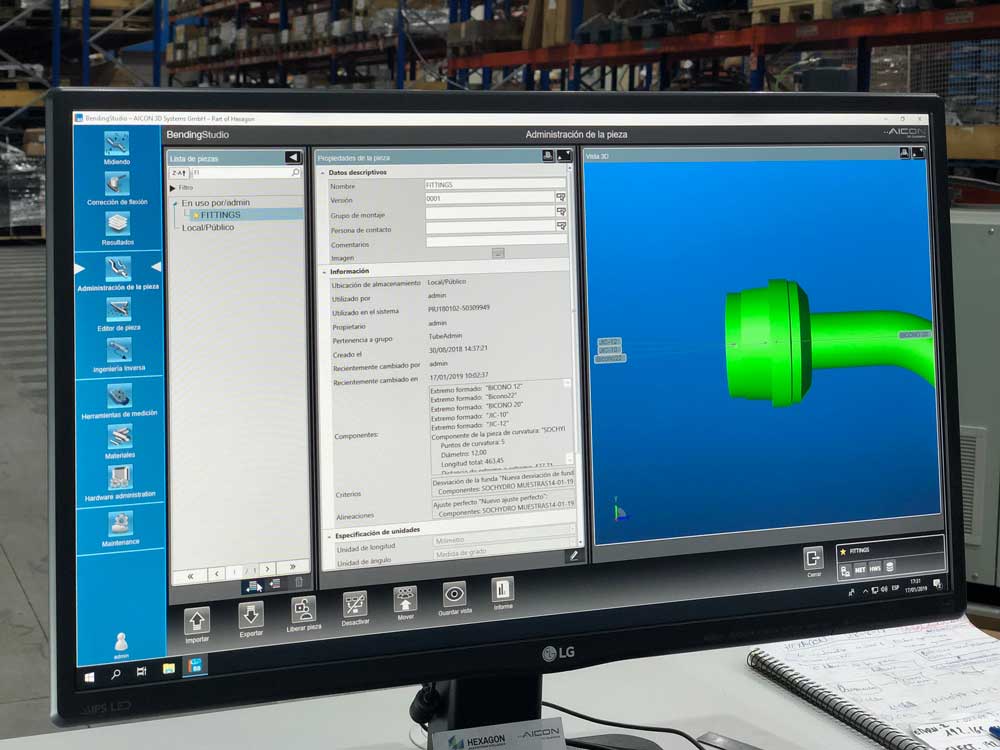 VISUALIZE THE VIDEO TO KNOW THE PERFORMANCE OF THE MACHINE
https://lekuona.eus/wp-content/uploads/2019/01/medicion-optica-tubos-leku-ona-4W.jpg
750
1000
cabodemarcas
https://lekuona.eus/wp-content/uploads/2023/03/LEKUONA-LOGO-web.png
cabodemarcas
2019-01-22 10:04:56
2019-01-22 10:04:56
AICON, new tube optical measuring machine