8 tips for selecting the correct hydraulic hose
We at Leku-Ona have a wide variety of hoses (for oil, paint, hot water, very high-pressure, etc.) designed to provide the ideal solution for each particular situation. The installation type, the working temperature, chemical resistance, etc, are all decisive factors when selecting the correct hydraulic hose according to the case in question. For that reason, we at Leku-Ona wish to offer you several tips to consider when selecting the ideal hose.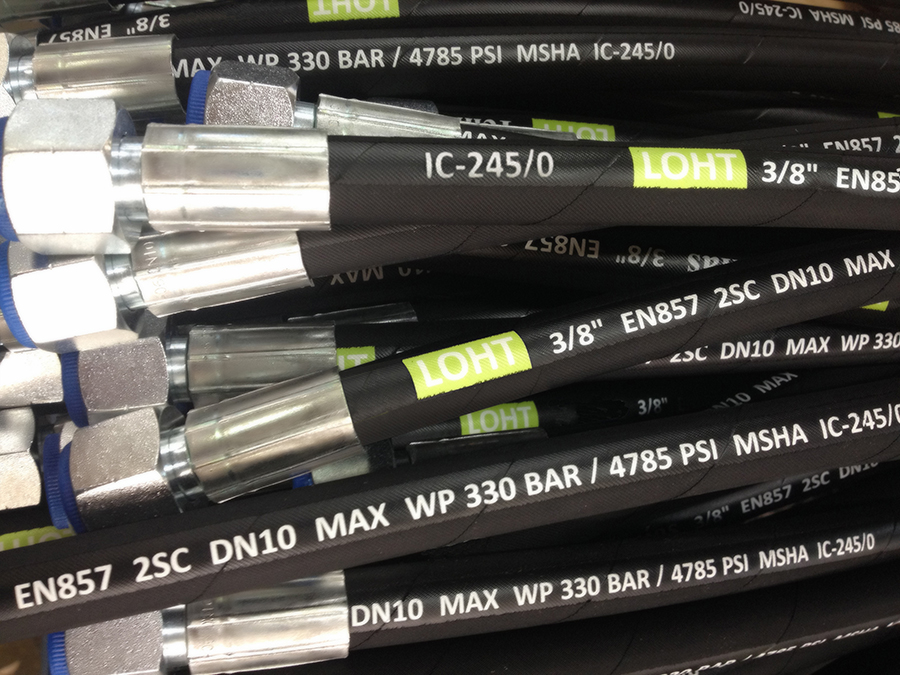 Type of installation
The selection and installation of a hose is always conditional on the pressure of the circuit to be connected, working cycles, whether continuous or using a water hammer, the interior diameter of the hose and the type of fluid to be used.
Working pressure
According to standards UNI ISO, DIN and SAE, the recommended working pressure ratio is 1:4.
Water hammer
A flexible hose that can increase the safety factor is a must in installations where the pressure cycles can undergo sharp increases. By contrast, a minimum safety factor is sufficient in cases where there is an occurrence of mild bumps or none at all.
Working temperature
The working temperature indicated on each type of flexible hose is the maximum for the fluid that passes through it (with higher temperatures tolerated for short periods of time).
Constant work at the maximum temperature reduces the hose's service life.
External temperature
Heat emissions or excess cold in the proximity of the flexible hose could damage the external coating and the reinforcement, with a negative effect on its life.
Volumetric expansion
According to national and international standards.
Gaseous fluids
Care must be taken when selecting the hose for high pressure gaseous applications as well as with chemical facilities. However, in this case, it may be a good idea to protect the hose to prevent any accidental breakage. The safety coefficient should be raised.
Chemical resistance
LOHT hoses are resistant to the effects of ozone and sunlight, other atmospheric agents, water and oils. Please contact our technical office for any queries related to a particular type of use.
Paying attention to these eight aspects ensures the correct adaptation of the hydraulic hose to the needs of the machinery and its intended use, extending the life of both elements. Please do not hesitate to contact us for any queries you may have and allow us to offer you the right solution for your specific case.
Some of the features of Leku-Ona's LOHT hydraulic hoses
Manufactured to SAE, DIN AND EN standards.
Applications: oil, paint, hot water, etc.
Assembly Certified by Bureau Veritas with stainless steel or steel reusable and pressed terminals
Terminals and adapters in steel and stainless steel with DKO, BSP, BSPT, JIC, ORFS threads. We also manufacture terminals and adapters according to specific plans.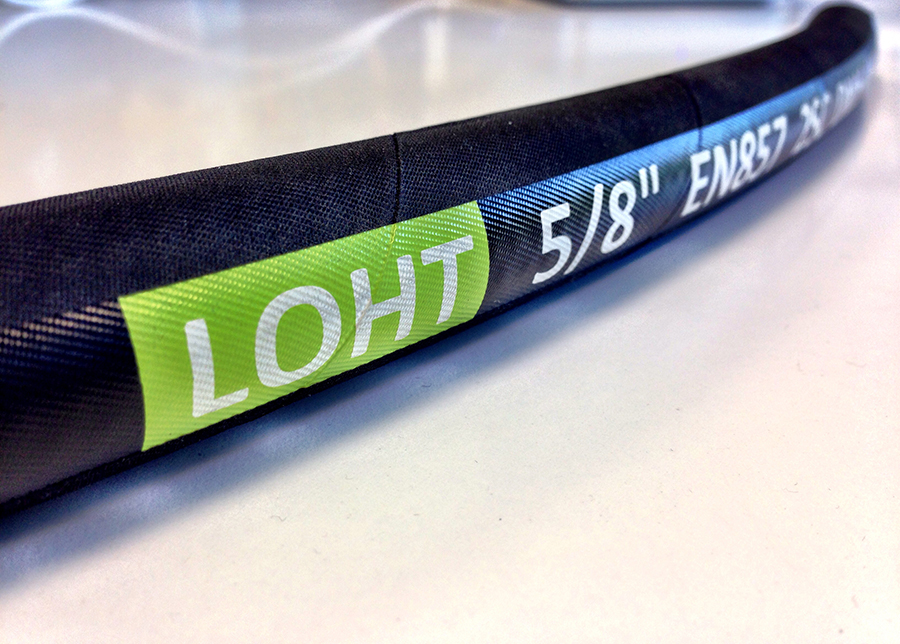 https://lekuona.eus/wp-content/uploads/2016/02/LEKU-ONA_producto_manguera-LOHT2.jpg
675
900
cabodemarcas
https://lekuona.eus/wp-content/uploads/2023/03/LEKUONA-LOGO-web.png
cabodemarcas
2016-02-15 12:57:24
2016-02-15 12:57:24
8 tips for selecting the correct hydraulic hose