Interempresas refers to the installation at Leku-Ona of a state-of-the-art double-column vertical lathe with a maximum turning diameter of 3100 mm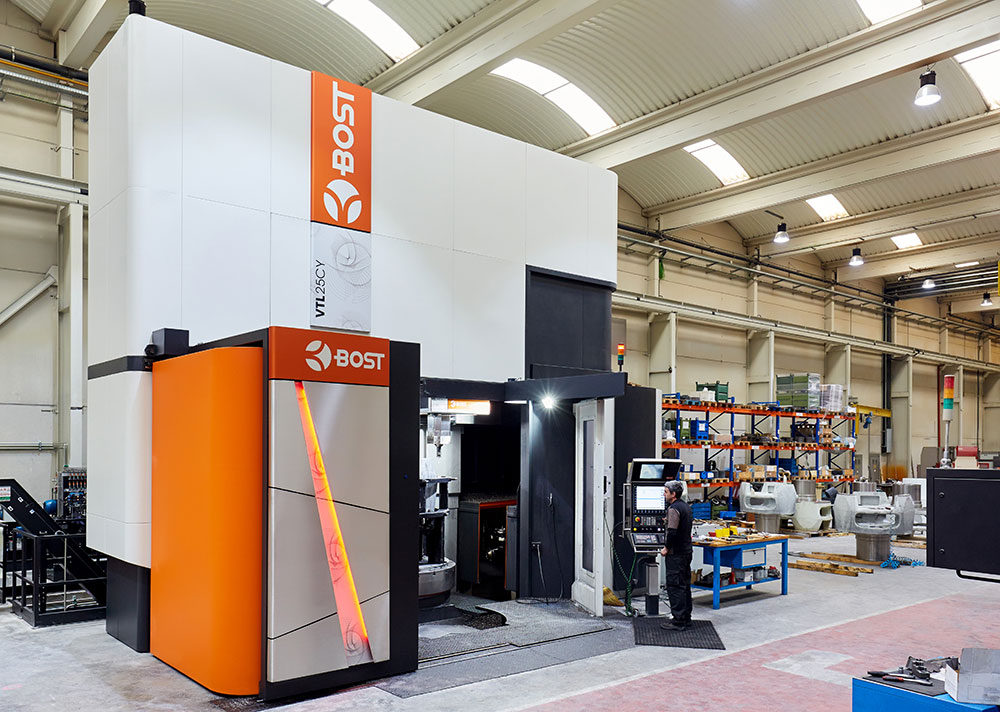 In connection with the Machine-tool Biennial in Bilbao (BIEMH) at the end of this month, the Interempresas review has brought out a special issue in which, among other subjects, it mentions one of the most important investments in machinery made by Leku-Ona in 2016: the Bost VTL 25 CY multitasking double-turret vertical lathe.
As explained by the head of the Leku-Ona group, Álex Zabala, the Bost VTL 25 CY (turnkey developed) is a high precision and technology machine "expressly designed to meet the high standards demanded by the wind power sector" with a maximum turning diameter of 3100 mm.
For the time being, "this state-of-the-art machine will be exclusively dedicated to producing work for one of our customers; a reference company in the manufacture of wind turbines which already collaborates with other divisions of the Leku-Ona Global Solutions Group" and which "has placed its trust in us to machine wind generator planet carriers", the part that conveys the movement of the wind generator blades to the multiplier.
Everything in this lathe is specially developed and designed by Bost Machine Tools to meet the high standards demanded by the wind power sector: the machine includes a "y" axis for greater versatility when manufacturing parts of high complexity, and provides the flexibility necessary to tackle this and future projects.
Completing the investment is a metrology machine purchased from HEXAGON MEROLOGY. The machine in question is a DEA Delta Performance 3D high-precision Gantry with a useful range of 3000x5100x2000mm and a fixed-head Ultra High Accuracy LEITZ X5HD for point by point and continuous measurement.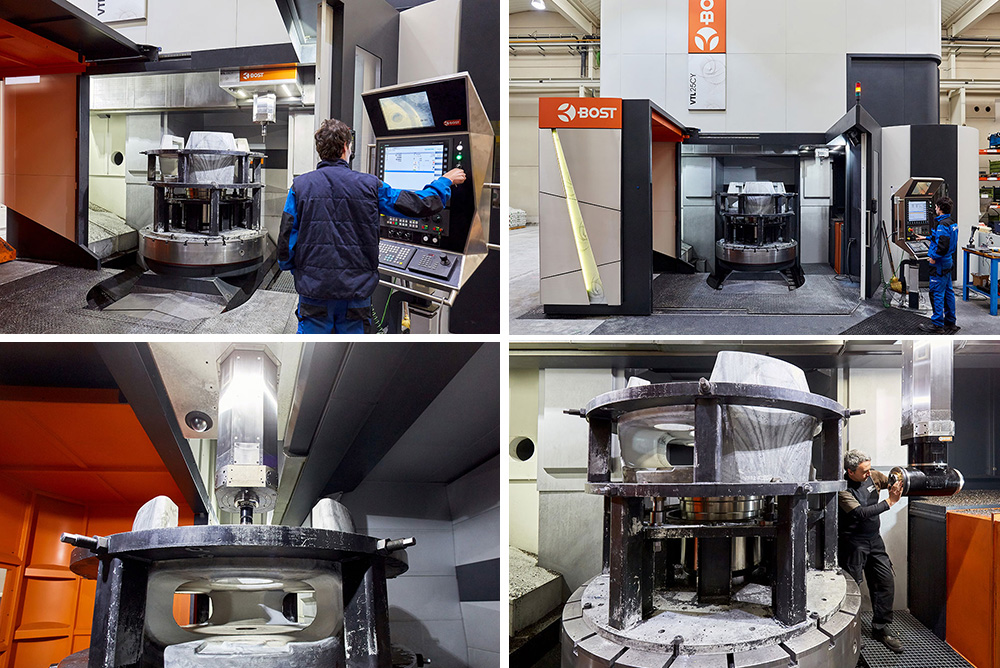 Technical aspects
The Bost VTL 25 CY is a vertical double-turret multi-tasking milling machine with a mobile crosspiece and lengthwise movement of the chuck. The hydrostatic axis guiders guarantee excellent precision and the absence of vibrations which, together with an over-dimensioned design, gives its structure extra rigidity and strength and high machining capacity.
The turning capacity is up to 3100 mm, chuck axis Y= +/- 1000 mm, a part working height of H2200 mm, with a maximum permissible load of 12 tonnes and a voltage of 74 kW means that the lathe can machine parts of very large size, as is the case. Its tool spindle ram has an octagonal section and thermo-symmetric design of 310 x 310 mm, with a run of Z = 1250, a voltage of 37 kW and 4000 rpm.
It also has an automatic accessory and tool change, is equipped with a part measuring sensor, several milling heads and a number of turning tool heads with a complete guard system.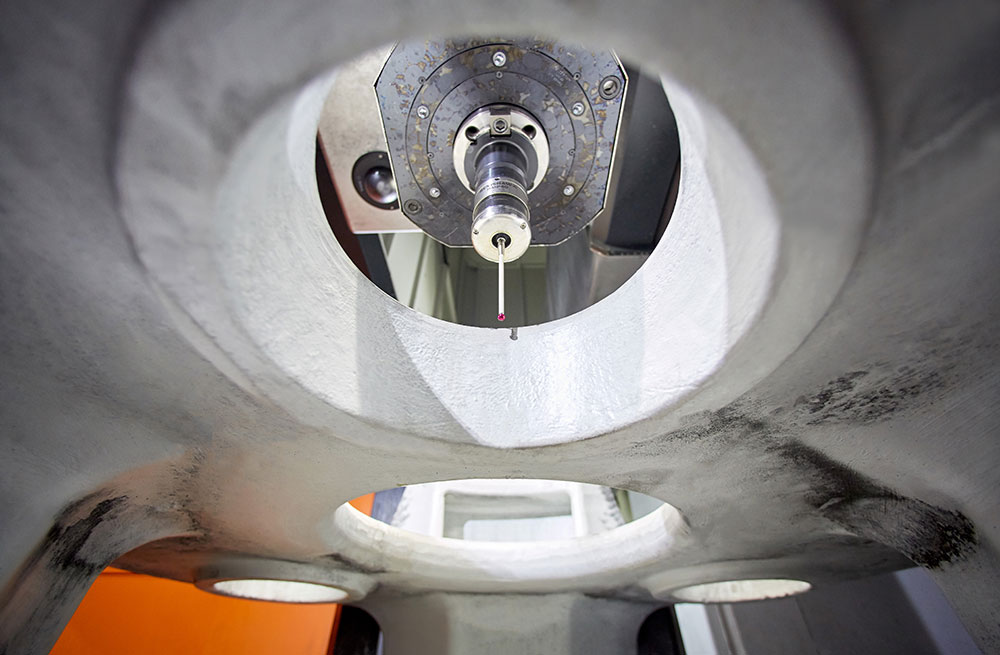 https://lekuona.eus/wp-content/uploads/2016/05/1604-Bost-Lekuona_004.jpg
712
1000
cabodemarcas
https://lekuona.eus/wp-content/uploads/2023/03/LEKUONA-LOGO-web.png
cabodemarcas
2016-05-24 11:58:55
2016-05-24 11:58:55
Interempresas refers to the installation at Leku-Ona of a state-of-the-art double-column vertical lathe with a maximum turning diameter of 3100 mm